(Subtle HDR image of the Maroon Bells - Canon 5D MK II)
Just outside of Aspen Colorado lies one the most beautiful places I've ever been fortunate to visit. Two peaks known collectively as the Maroon Bells rise majestically into the Colorado mountain air. The mountains are gorgeous on their own, but a reflective lake at their base completes the awe-inspiring view.
I've wanted to shoot the Bells for a while, and this summer my brother picked a park at the lake as his wedding venue. I can't think of a more beautiful place for a wedding.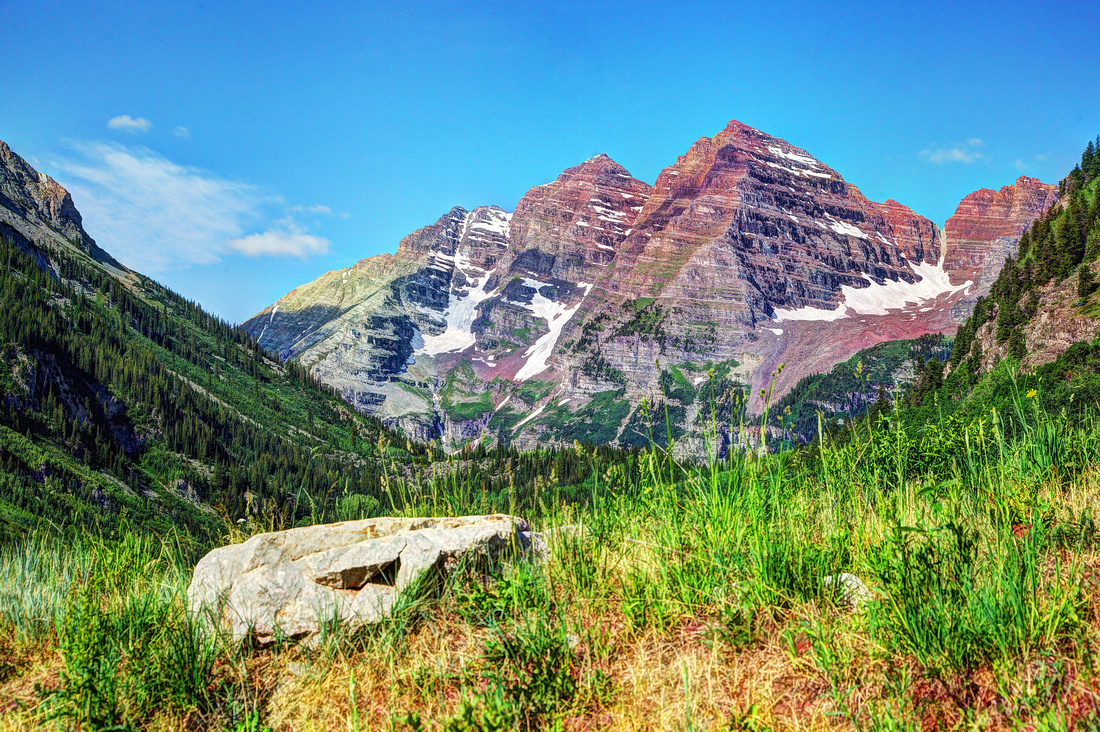 (HDR of Maroon Bells from the Wedding Amphitheatre)
Obviously a popular venue for weddings, the Maroon Bells park is also famous for photographers. When the colors change, photographers line the lake with their tripods waiting for the morning light above the purple mountains.
The wedding was fantastic and it was nice to get the family together again. My brother's wedding photographers (I don't shoot weddings, too much pressure… ;) ) did a great job shooting the event. I did take some family photos before the wedding however.
Here is my wife Heidi competing well with the beauty of the surroundings. If anybody is interesting in booking the Maroon Bells Amphitheatre the website with points of contact is here.