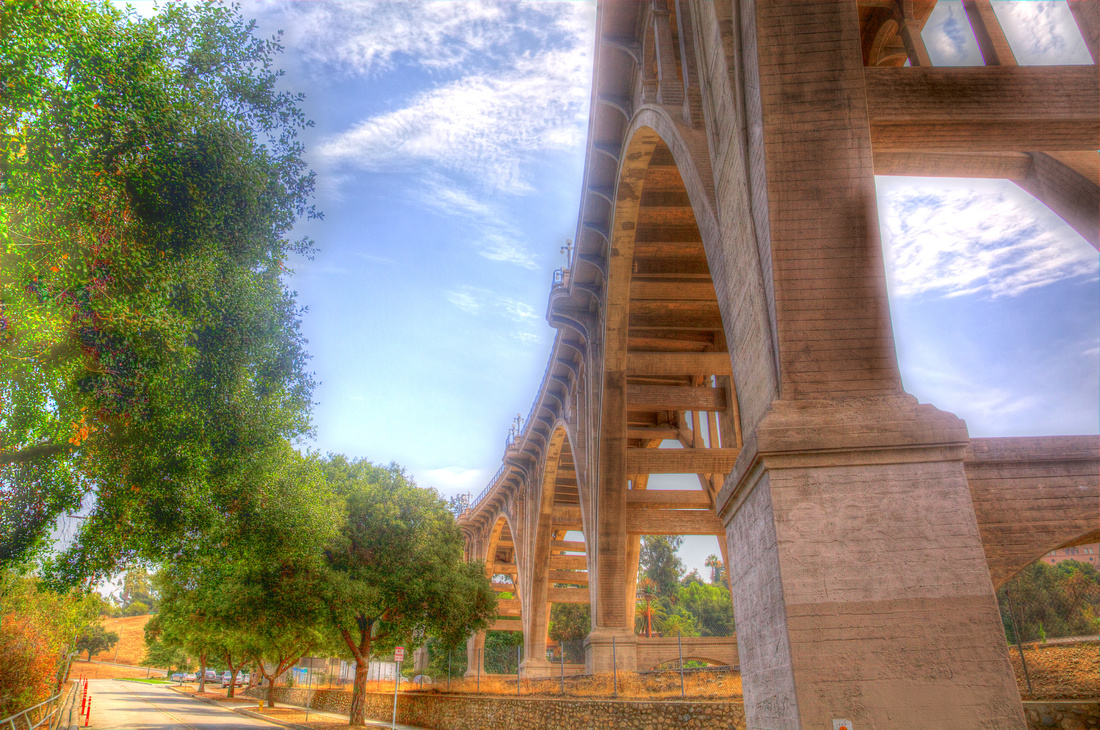 Ok, maybe "Scary" is a bit of a stretch. Pasadena, California is home to the unfortunately named "Suicide Bridge" also known by its more PC (but less dramatic) name "The Colorado Street Bridge." Earning it's unfortunate moniker after dozens of people jumping to their deaths, the Suicide bridge received serious damage after the 1989 earthquake.
I belong to the Santa Clarita Valley Photographers Association, and recently we took a photography field trip to shoot the Suicide Bridge and its next door neighbor the Ventura Highway Bridge. I loved seeing what different photographers find interesting to shoot.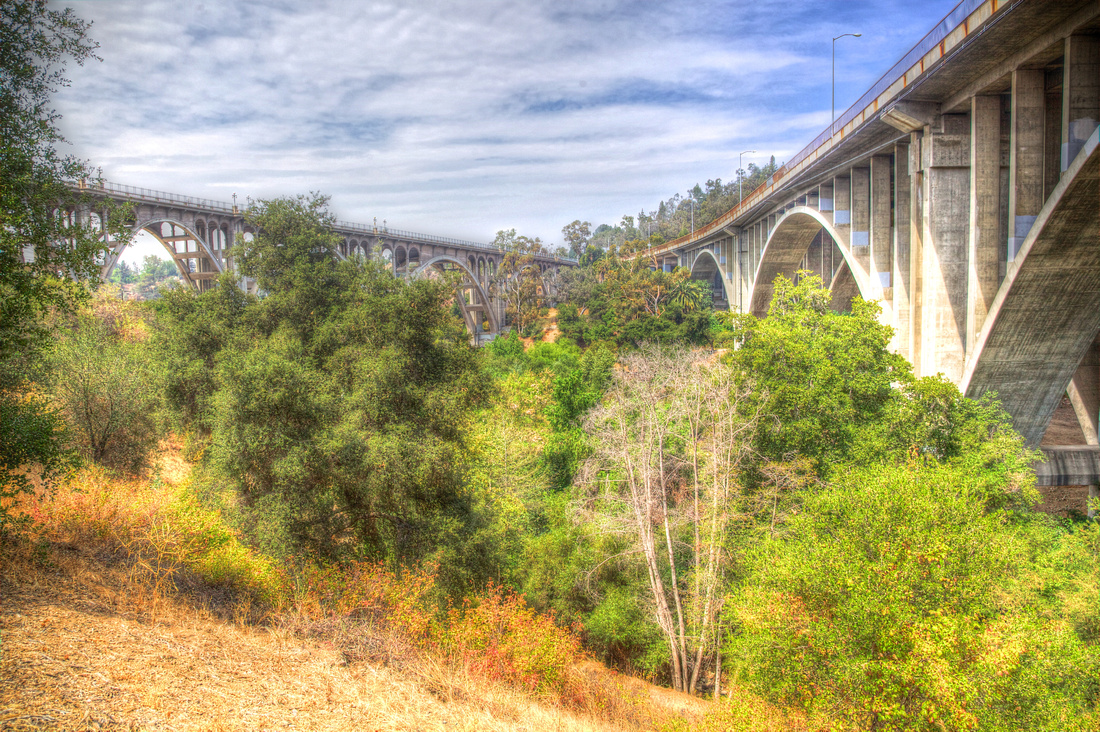 (The "Suicide" or "Colordao Street" Bridge is on the left and the Ventura Highway Bridge is on the right.)
The area underneath the bridges contains multi-use trails that are popular with runners, hikers, photographers, and probably serial killers alike. (Fortunately I think the serial killers visit more in the evening/night hours.)
(HDR shot of the Trail under the bridges.)
Here is a map of where we parked for the bridge field trip. There was plenty of parking available, and to access the trail underneath the bridges walk under the Ventura Freeway bridge, and about 100 yards after the bridge you will see a trail going down to the left. Take this trail and it meets up with the main trail underneath the bridge.
The concrete forms under the bridge create interesting lines. HDR processing reveals some additional structure in the shadows. You can see some of the earthquake retrofitting in the above HDR image.
Alongside the stream running under the bridges are several spots that would work nicely for a portrait session. I really liked this door-like opening:
If you live in the LA make the drive up to Pasadena and check out the bridges. (Go during the day to avoid the serial killers.)