I recently enjoyed a brief one-night stay in Moscow. I'd been there before, but it has been a few years and I was looking forward to dragging my good camera with me this time. We arrived in the early afternoon after flying 9 hours from Asia, and every cell in my body wanted to collapse into bed once we got to the hotel, but I knew I wouldn't forgive myself if I didn't head out and explore a bit.
The walk to famed Red Square was just a couple kilometers from our hotel, and the streets of Moscow were mostly like I remembered – with one exception. The traffic – holy CRAP! It took us 2 hours to drive the 25 kilometers or so from the airport to our hotel. I'm used to nasty Los Angeles 405-based traffic, but what they have in Moscow is a whole level above that. We rode in a van with large windows, so at least we got to take in the views on Mr. Toad's Wild Ride from the airport.
I've seen lots of "airplanes on a stick" but nothing this large. Everything looks a bit different in Russia. The aircraft designs look mean, the domestic vehicles appear tough, and some of the older buildings can be ominous.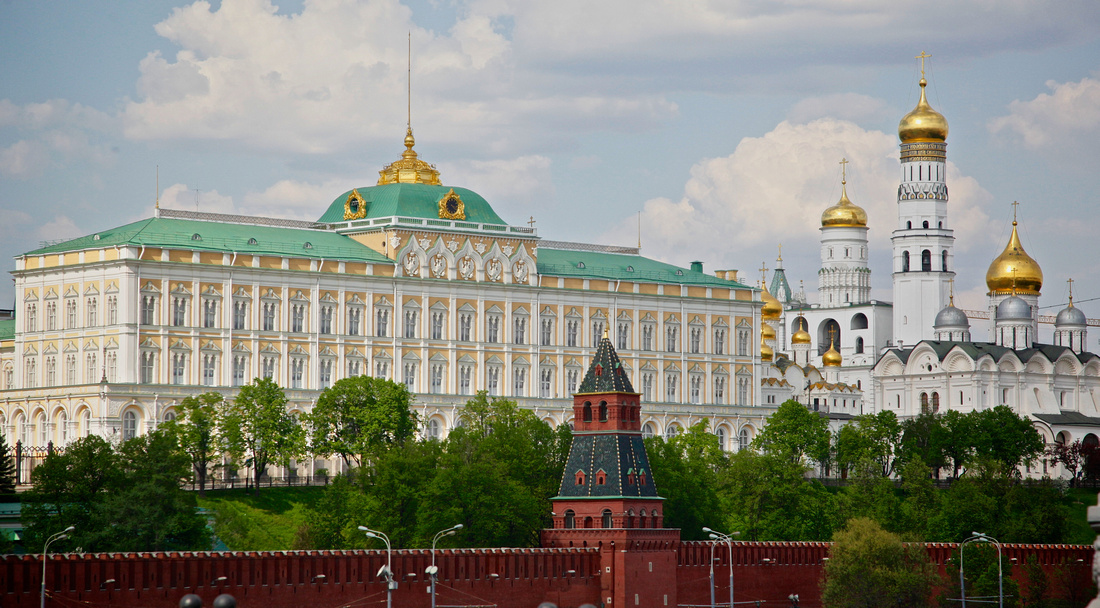 Enough traffic talk. Back to Red Square excursion… As we strolled from the hotel the architecture, Cyrillic signage, and art really let us know that we "weren't in Kansas anymore.."
After our short walk (the exercise felt good after being trapped in an airplane for so long) we ended up on the outskirts of Red Square. As we approached, the crowds grew larger and various vendors started to appear. This is definitely a major gathering place for tourists and locals alike.
Here you can buy a warm "wool" (rat?) Russian hat (Made in China) or the famed "Doll-inside-a-doll-inside-a-doll-inside...." You get the picture...
We entered Red Square from the North end – through the gates attached to the State History Museum. (With only one night in Moscow, we didn't have time for any museums..) In the top HDR photo, you can see the red history museum in the background. Once we entered, the Kremlin and Lenin's tomb (Vladimir, not John) were on the right, the GUM shopping center was on the left, and what I really wanted to photograph – St. Basil's Cathedral was straight ahead.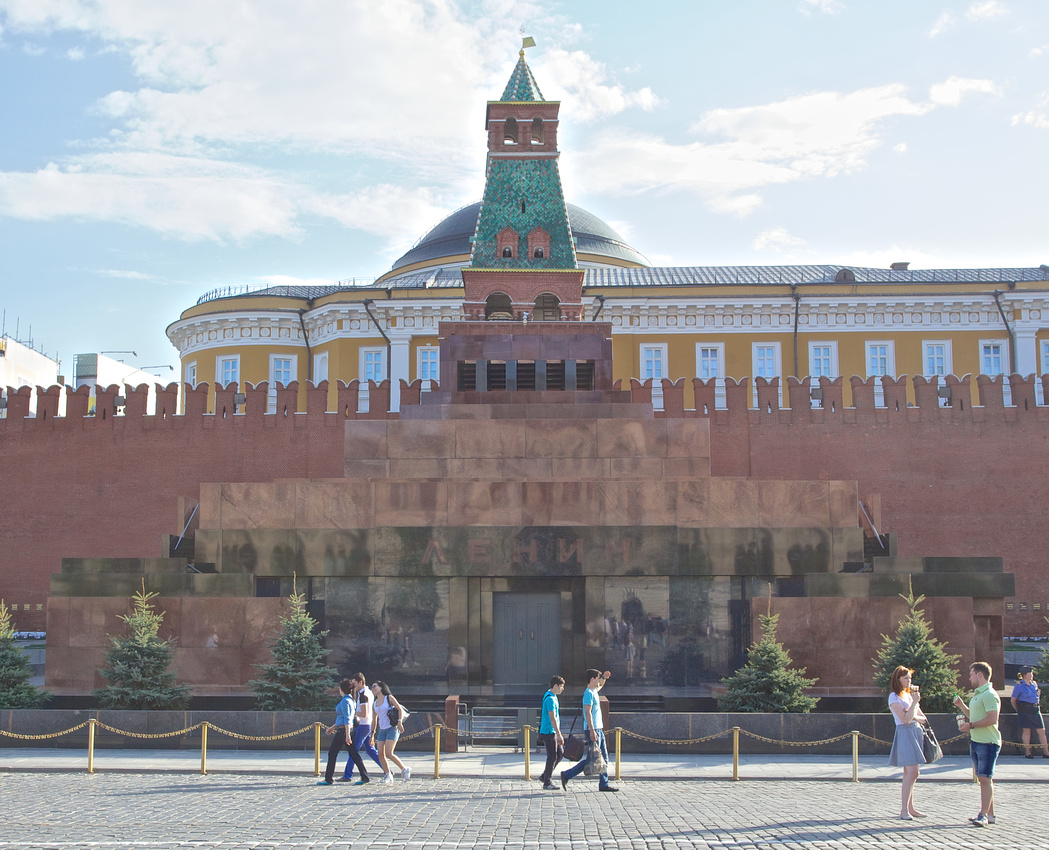 Here you can see Lenin's tomb. His body is on display inside. It was closed by the time we arrived to the square. Maybe I'll have time on some other visit to venture inside.
Opposite to Lenin's tomb is the GUM department store. (Slightly ironic) I don't usually make it a point to visit shopping malls when abroad, but GUM is an impressive monument to capitalism.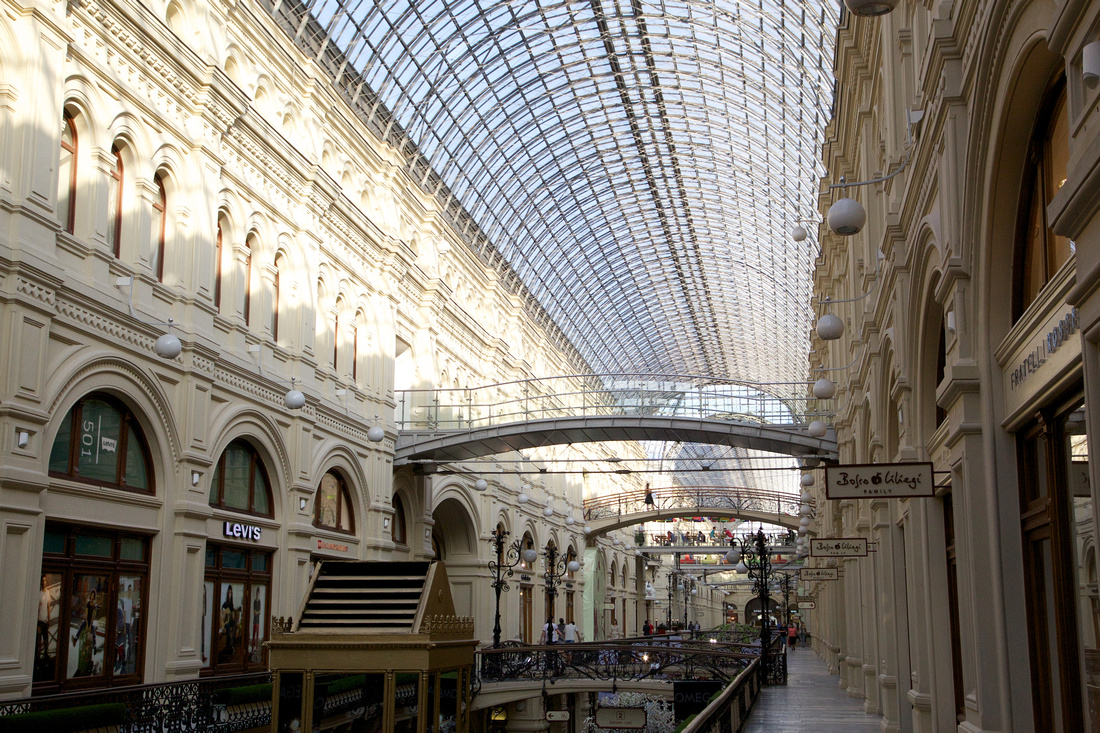 The image above is fairly ironic. I remember hearing during the height of the Cold War that people would smuggle Levi jeans into the Soviet Union to trade for goods and services. I guess they were like gold back in the day. Now Levi has a huge store in the GUM right on Red Square… I guess capitalism was victorious. More about Levis in Russia here.
Okay, let's go back outside… at the far end of Red Square sits St. Basil's Cathedral. With construction beginning in the 15th century, this iconic building sticks out in my mind as the height of Moscovian contrasts. Right next to the intimidating Kremlin, St. Basil's Cathedral draws the eye to its beauty and uniqueness.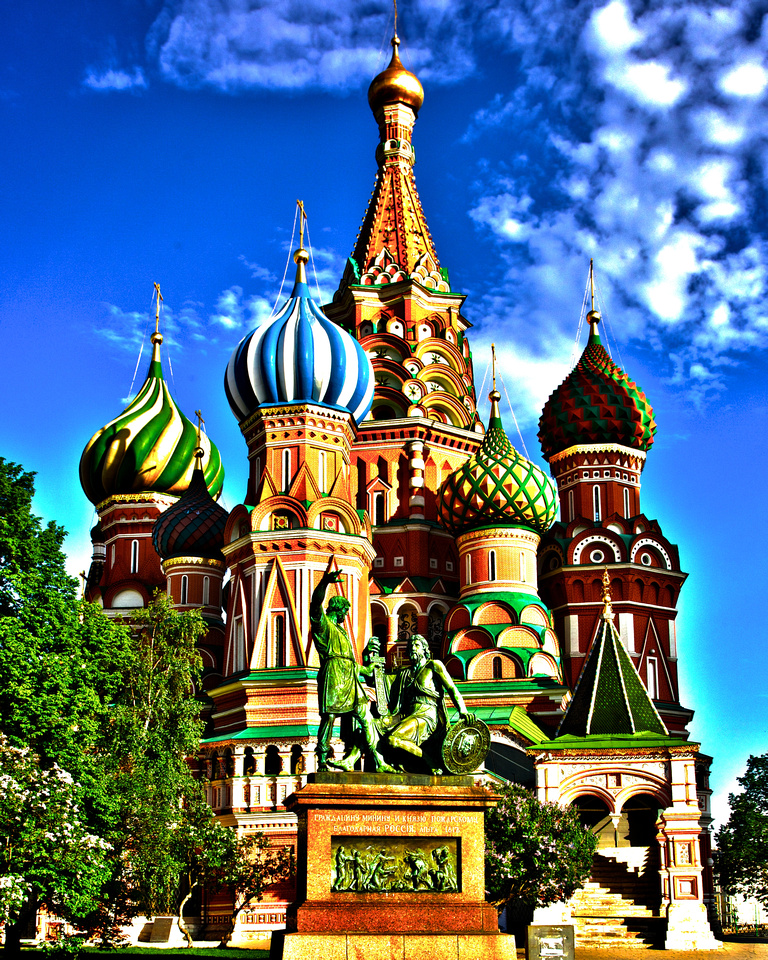 After hanging out on the square for an hour or so, the jet lag began to set in with a vengeance – so we turned around and walked back to the hotel. We did stop at Café Pushkin for some borsch, stroganoff and maybe a cold beer (or two.)
Cheers! На здоровье!