In 2007 I was assigned to a trip to Geneva, Switzerland. (When I'm not taking photos I'm a corporate pilot.) We usually stay in Geneva proper when we fly into their airport, but this time due to a huge convention we were forced to find lodging outside the city of Geneva. That led us on a terror-filled van ride through the Alps to the gorgeous Lake Annecy and its charming French town.
Please keep in mind this trip was in 2007, before I acquired a decent camera and developed some basic photography skills. All these images were taken with a basic point and shoot camera.
Located on France's second largest Lake (and considered Europe's cleanest lake) Annecy boasts alpine views, a castle, and an alluring medieval town. We stayed at the Hotel Imperial Palace, which you can see in the above photo. On our business trips we rarely stay more than a night at a location, but this time we were lucky enough to have a few days to enjoy this picturesque area.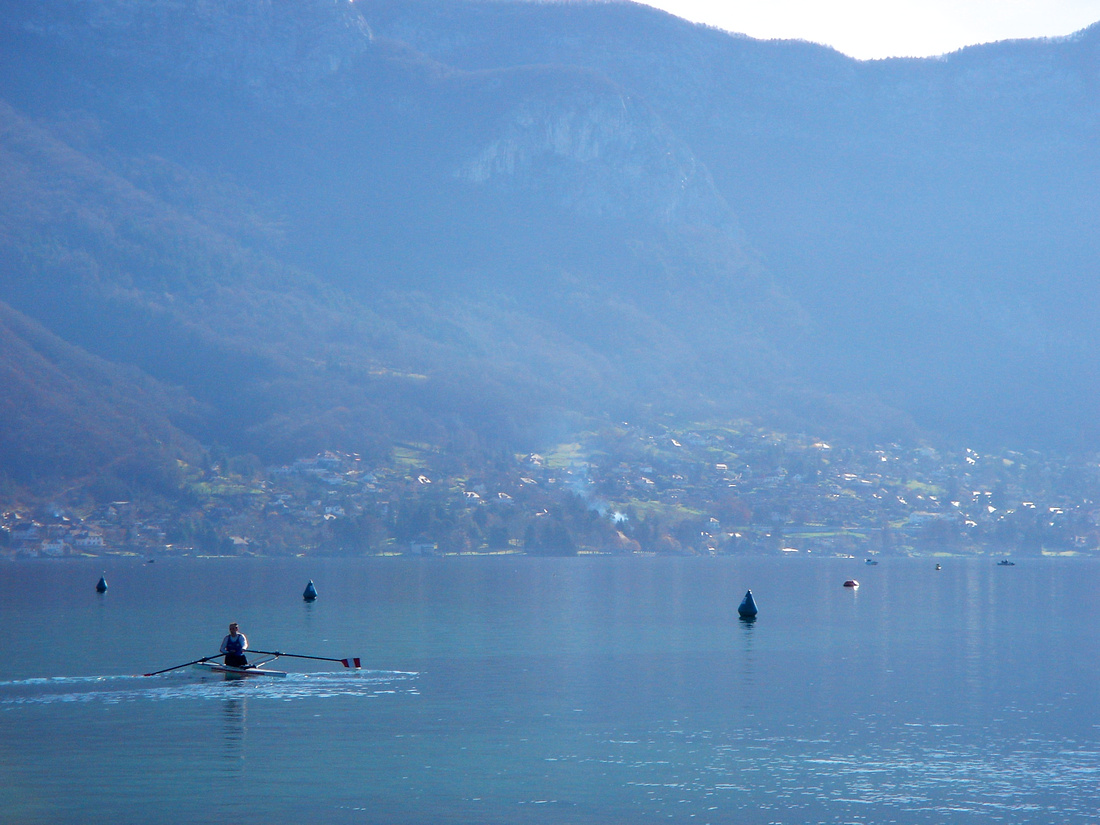 The nomadic lifestyle of a pilot can be rough – spending days away from the family on the road is taxing. We did the best we could suffering through the hours in Annecy as we anxiously awaited our flight home. (**sarcasm**) We don't usually get to enjoy destinations as majestic as Annecy.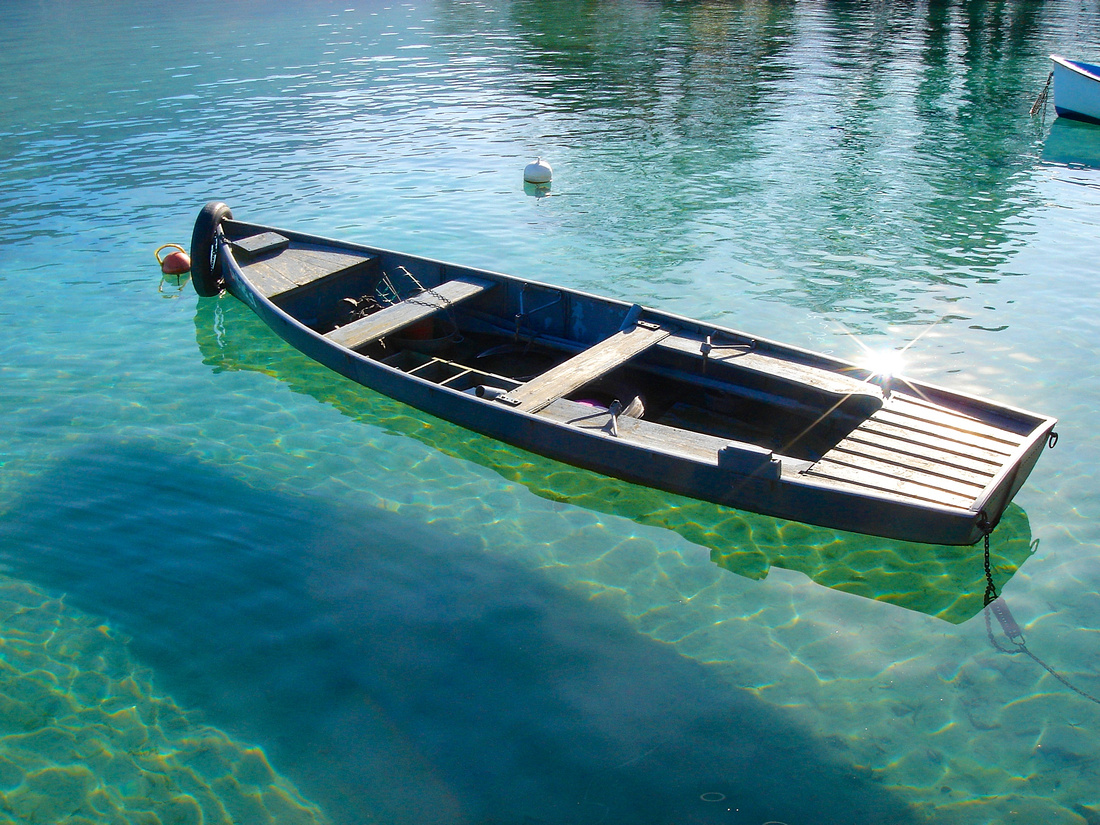 Our hotel was located on a small peninsula, what I liked to do was wake up and head across the street to a little café. We could sit on the front porch, drink cappuccino (it IS France) and watch the area wake up. A popular cycling area, Tour de France hopefuls would speed along the trails throughout the day.
After breakfast we would walk (or stroll actually) along the lake towards the medieval old town. The approximately 1 km post-breakfast walk yielded great views of the glacier-fed lake.
The charming Annecy old town straddles a river flowing into the lake. (Or was the river flowing from the lake? It was 2007, I can't remember. It doesn't really matter.)
The river was running VERY HIGH while we were there. Check out the level of the water against the bridge on the above photo. Restaurants and cafes line the river and much of each day was spent deciding where to eat dinner that night. One popular restaurant item was an aromatic cheese called raclette that would be served tableside in an electric melting device. They would load the cheese in the magical machine and you would scrape the melted goodness onto fresh-baked bread. Goes well with local beer and wine. (I'm told….)
Carnivale was going on while we were in town. Either that or Halloween occurs early in France.
One of the features that sets Annecy apart from other gorgeous European hamlets is the Palais de l'Isle, a castle in the centre of the Thiou canal built in 1132. This impressive structure has been a Lord's house, a courthouse, a mint (not a thin one), and a jail. It's now a museum.
It's not all about the canal and the lake; the rest of the town has its appealing details.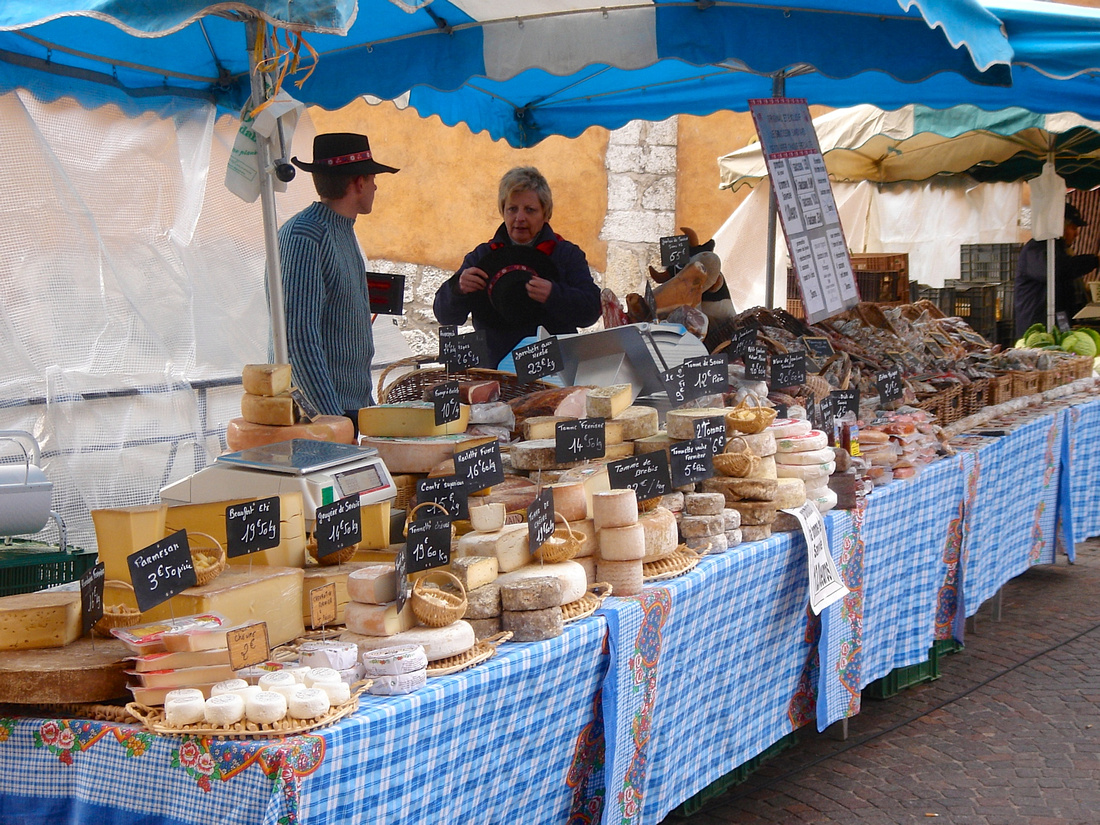 French fast food. "S'il vous plait I'd like a ham and and cheese croissant… "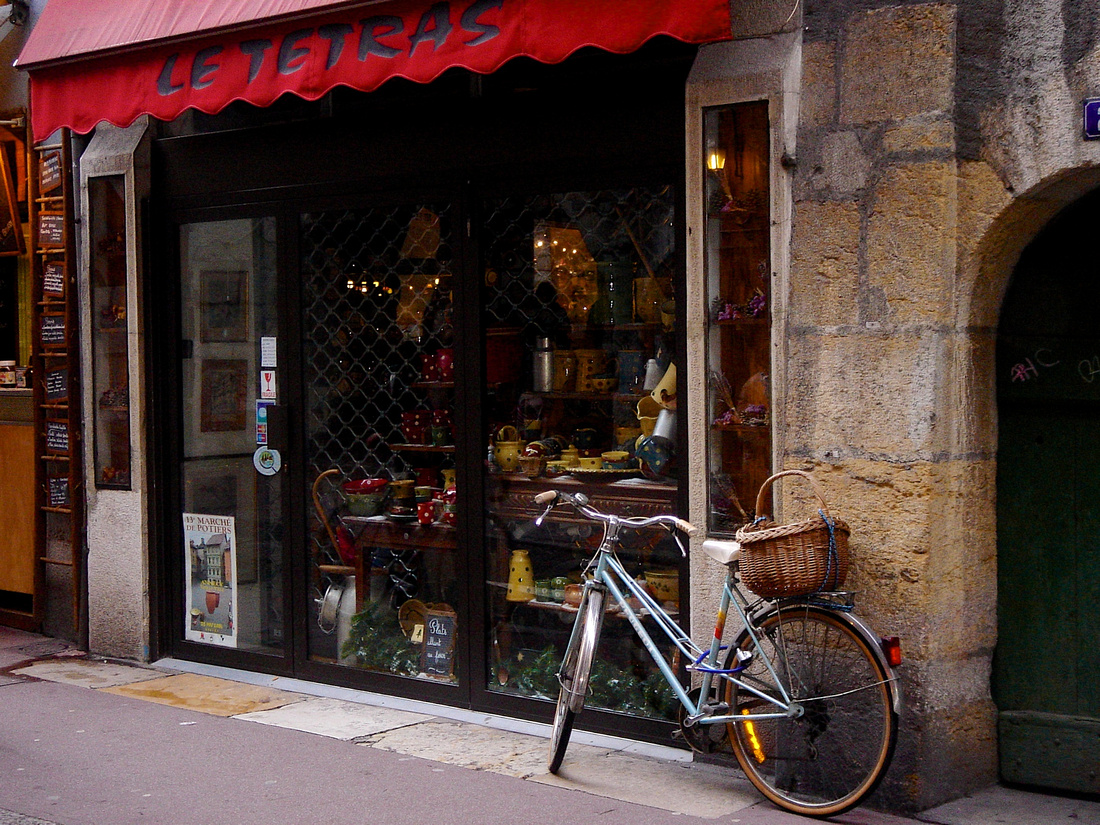 A large castle on a hill yields great views over the town and lake.
Annecy was one of my first "off the beaten path" forays in Europe. By this time I'd been to the large cities but I really enjoyed this "burg." It his guidebooks Rick Steves recommends seeing these small gems; Annecy is one of these gems and I highly recommend a visit to this French hamlet. À la vôtre!