I'm not talking airplanes here, I'm talking red carpet, 9 foot tall models, and LA's prettiest coming out to celebrate fashion. I have been fortunate to shoot with renowned Runway Icon and recently they invited me to shoot with them at the Local Socialite Fashion Show.
These events are always quite impressive with lots of production and stunning venues. This event was at Vibiana. After we checked in, we obtained our press passes and got to "work". Here is a shot of the interior of the venue where the actual fashion show/runway walk took place.
Before the show started we shot the Red Carpet. Here are a couple pics from the night. I need to get a flash bracket so my flash remains vertical over the lens when I'm shooting in portrait mode. That would eliminate the sideways shadow you can see to the right of the people. (It's always something right!) The rest of the red carpet shots from the night are here.
After the red carpet, everybody got seated and the runway show started. Here are a couple images of Natalie Pack ), current Miss California USA walking the runway for Local Socialite. My other shots from the runway are here: www.byoungpix.com/runway.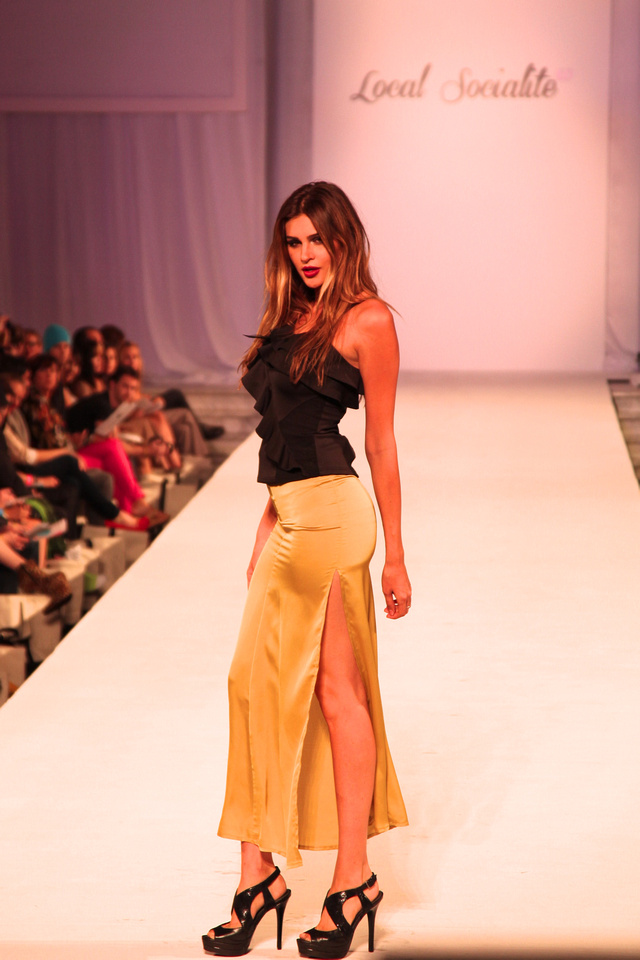 As always, it was a joy to shoot with Runway Icon.