(Excuse the reflection in the window, it's the one of the only night photos of Shanghai I have.)
This is in additional post to the previous entry about Beijing...
Okay, let's get into the second Chinese city of on this photo-blog trip thingee. Probably my favorite city in China is Shanghai. While Beijing has the government capital, Great Wall feel to it - Shanghai reminds me of VEGAS. Everything is big, grand and obnoxious. It boasts huge skyscrapers with entire sides acting as monster televisions. (I have no idea how they do that.) At night, the Huangpu River boasts an electric boat parade unlike any I've seen before. Huge boats with gargantuan video displays travel up and down the river in an impressive show of light and opulence. .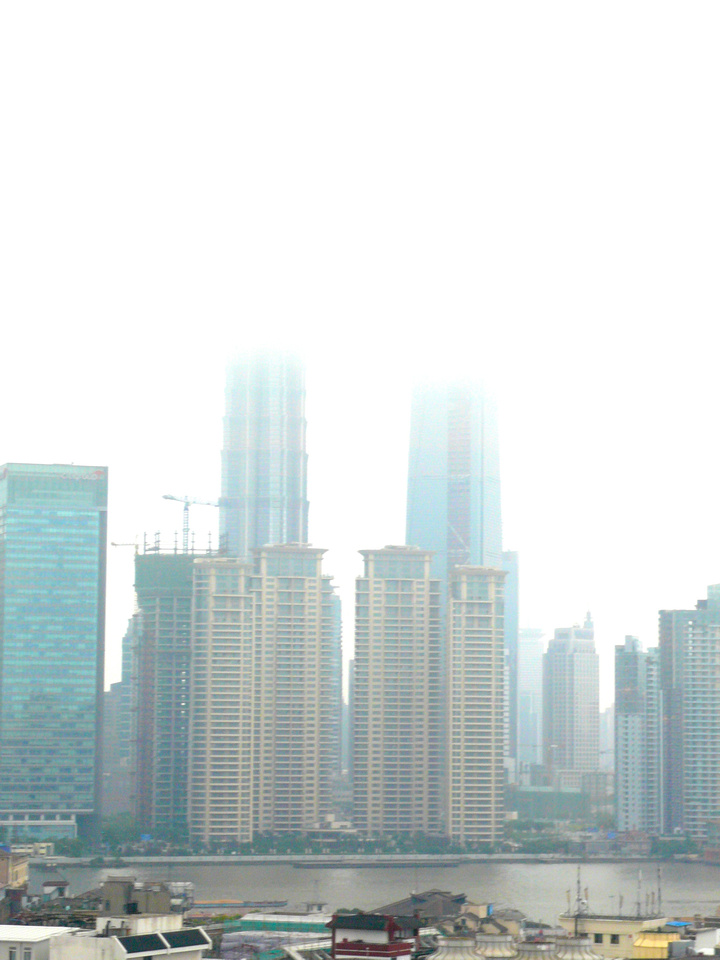 Like the other large cities in China, building is BOOMING. Without moving your head side to side you can usually count 50 or so cranes in any field of view. The persistent smog/fog layer that blankets most of the country's large cities often obscures the tops of the tallest buildings.
The first thing that most visitors see when they arrive into Shanghai is the airport, and it is no doubt impressive. My favorite part of the airport, however, is the Magnetic Levitation or MAGLEV train ( built by Siemens) that travels from the airport at 431 km/hour (268 miles per hour). That thing MOVES! When it's up to top speed, and another train passes by going the other way the closing speed is over 500 miles per hour. I was resting my head looking out the window and when another train passed going the other way and I almost had a heart attack. It's insane. Here is a pic of the terminal: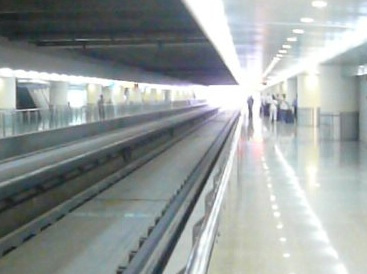 And here is some video I shot of a MAGLEV training arriving.:
China has kind of a reputation for, shall we say, "imitation" of intellectual property. They copy stuff, reproduce it cheaply and sell it on their own. There was some controversy recently when a control room was broken into and reports arose that Siemen's technology might find its way into some domestically built trains..
In Shanghai we stay at the JW Marriott at Tomorrow Square and I have to say it's one of my favorite hotels in the world. The lobby is on the 30-something floor of this skyscraper, and the rooms go all the way up to the 60th floor. Here was a view from my room: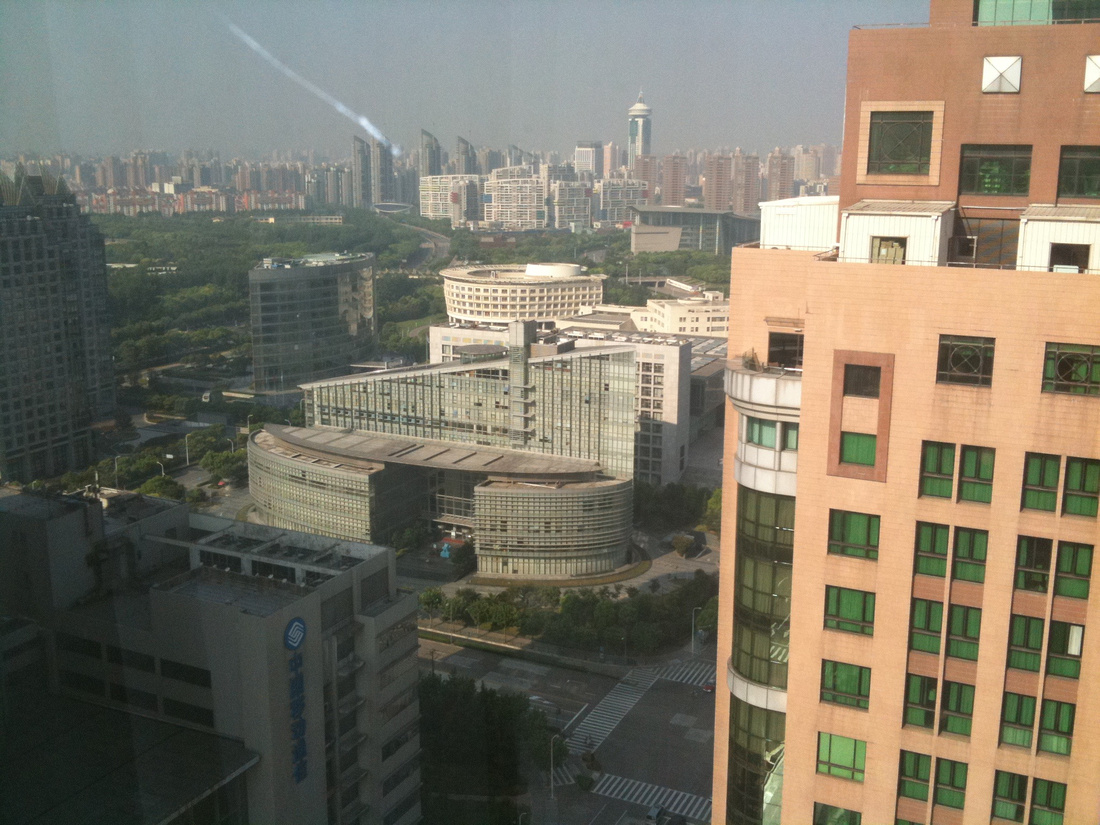 An interesting tidbit about the Shanghai JW. As a frequent Marriott guest, I enjoy Platinum status. With that status I get access to the business lounges at Marriott properties. Most Marriotts have a business or concierge lounge for their loyal customers, and overseas they can be quite lavish. The lounge at the JW in Shanghai is no exception, it's phenomenal. Located on the top elevator floor, the views are awesome. Well, last time I was there I noticed some stairs leading up from the concierge lounge labeled with a sign "Library." I decided to check it out - and I climbed the stairs to the next level. It was indeed a room filled with book shelves. I noticed one of the book shelves was pushed in a bit - yup, it was a secret door that was left ajar. I entered the service corridor that led from the library and found a door that was unlocked. I opened it and found myself on a secret outdoor patio on the absolute top level of the building. Pretty cool stuff. Here is a pic of me on the patio. (I didn't even get arrested!)
Of all the fun times and experiences I've had in Shanghai I still haven't fulfilled one of my dreams - and that is to eat at the Bruce Lee restaurant:
Well, maybe next time. I'll cover some other Chinese cities in my next blog update..