Okay, don't judge me too harshly but a couple years ago my wife, daughter, and I were invited to accompany some friends to the Renaissance and Pleasure Faire in LA. I had never been to one of these before, but had nothing else planned for the day so we went. WE HAD A GREAT TIME! My daughter freaking loved it, and insists that we go every year. The "Ren Faire" is a great venue for photography; interesting sights are everywhere and nobody seems to mind having a camera pointed at them.
I mean, where else can you go and see people dressed like THIS who don't mind if you shoot them: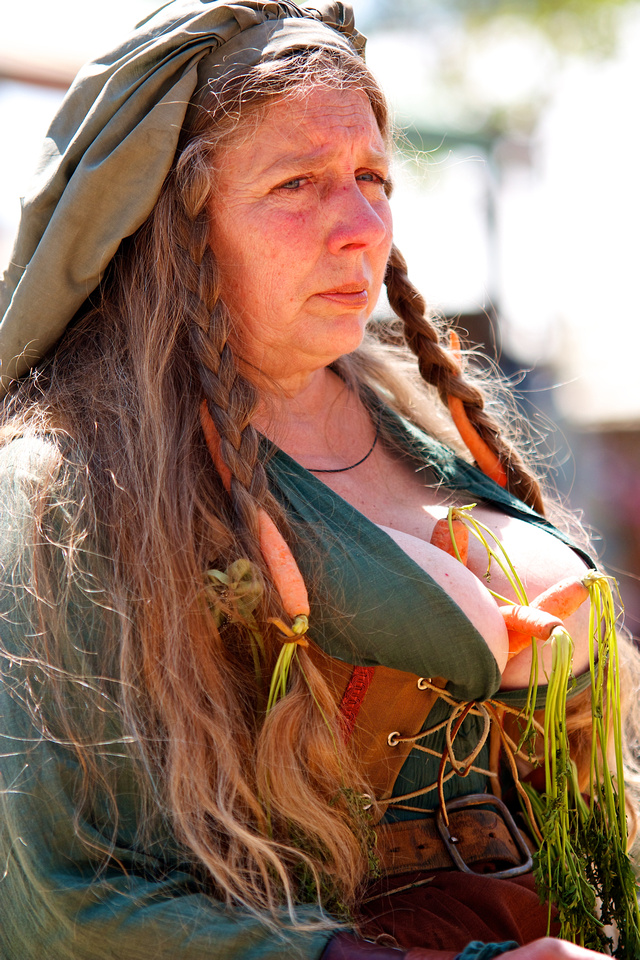 There was activity and interesting sites everywhere you look. Almost everybody (ME EXCLUDED - but who knows next year......) is in costume milling about. Those who didn't come in costume, but want to join in with the fun can purchase clothing items all over the faire.
(The above shot is my daughter checking out a flower hair piece... She still has it.)
From a photography standpoint, Ren Faire is a great place to shoot and practice. The first year I was a little shy about pointing my lens at random faire goers, but by the second year I left with hundreds of images on my memory card. People would actually stop and pose for you if they see you with a "real" camera.
Along with the unscripted "street photography" opportunities available, there is organized pageantry occurring involving the queen, her knights and support people. People roam about in an organized fashion giving their respects to the Queen and engage in activities appropriate to their chosen dress. This "living display" offers fun image subjects too.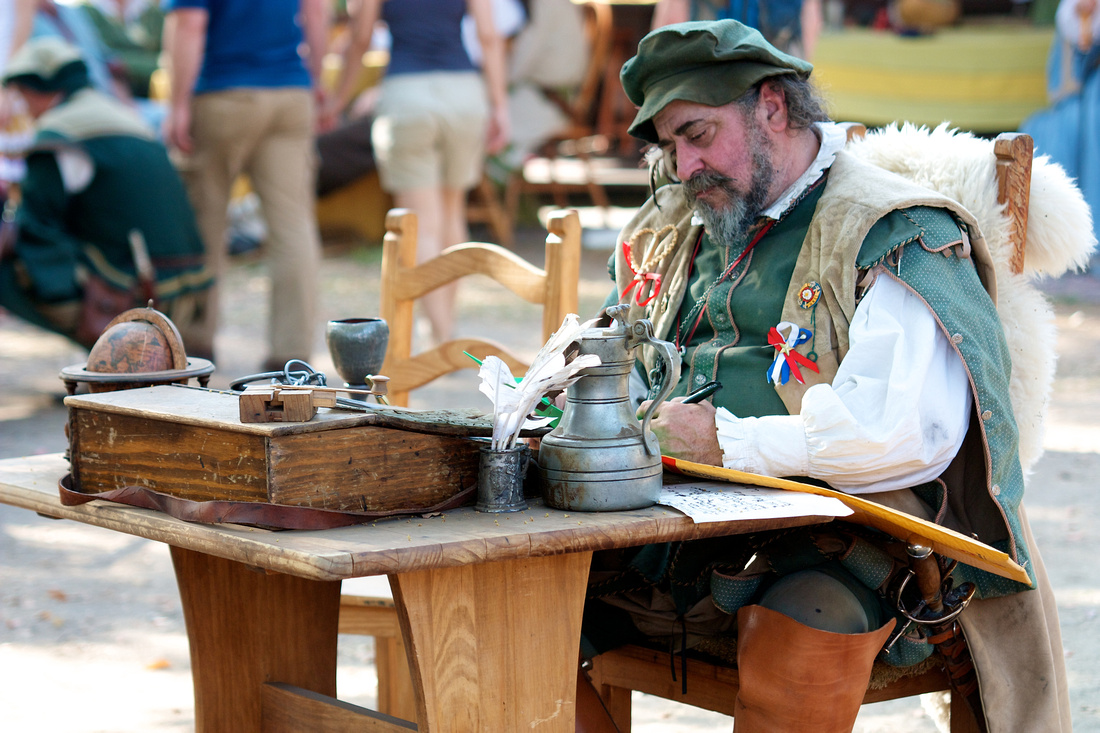 I'm always surprised by the variety of costumes. It thought it would be all Dungeons and Dragons type attire, but I always see all kinds of stuff. Even Ninjas!
Nice sea monster outfit!
I'm looking forward to the next Renaissance Faire in March. Bring an extra battery, make sure you have plenty of memory cards, bring extra cash and prepare for a day of fun shooting. Many of the Ren Faires have photo contests – I've entered 10 of my shots into this year's contest. Maybe I'll get lucky! Fun shooting!