I've been on a work trip for the last few days, so I haven't been able to add to the blog. Now that I'm back, and combating some wicked jet-lag I thought I would add some pics from a recent trip to Savannah, Georgia. Located near Hilton Head, South Carolina, Savannah is old South mixed with high education and booming industry. The aircraft I fly in my other job - the G-550 - is built in Savannah by Gulfstream Aerospace.
Cypress and Oak trees are EVERYWHERE, and most of them are loaded with Spanish Moss creating eerie landscapes. The weird trees combined with interesting old antebellum homes has probably contributed to Savannah being voted the MOST HAUNTED CITY IN AMERICA. Whatever... I've never seen any ghosts there (and I HAVE done one of their highly publicized ghost walks) but scenes such as the centrally located cemetery below can yield goose bumps.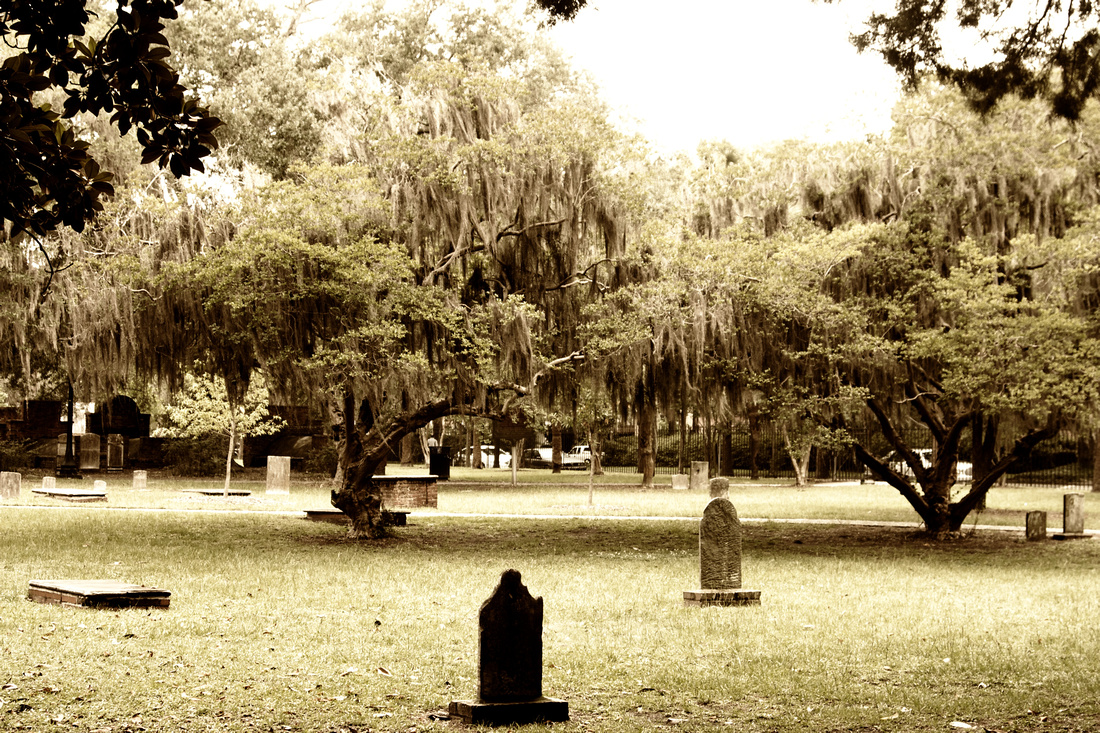 I LOVE the architecture Savannah boasts with its antebellum homes which are quite rare in the South. The story I heard (In a bar I think) was that when Sherman was burning the rest of the South he came upon Savannah with torches burning and the leaders of Savannah met him and basically said, "Please don't burn us down, we'll fall in line..." This action supposedly convinced Sherman to spare the fine city. I'm not sure I'm buying that story, I suspect it was more of a strategic decision, but it does make for an interesting tail.
Speaking of the homes, here is an shot of one of the finer ones. (Corrected for perspective.)
Walking around the city can be like stepping back in time:
While I'm not sure I buy the haunted stories of Savannah, I'll admit I am a sucker for a good story. I did have dinner in the "most haunted" restaurant, the 17hundred90. (You can see the scary ghost in the upper window.
I didn't really do Savannah justice here - I don't even have a picture of the river, or the signature bridge that spans it. I'll be back and take more time for photography. If you find yourself in northern Georgia, come check out this fine city. You won't be disappointed.